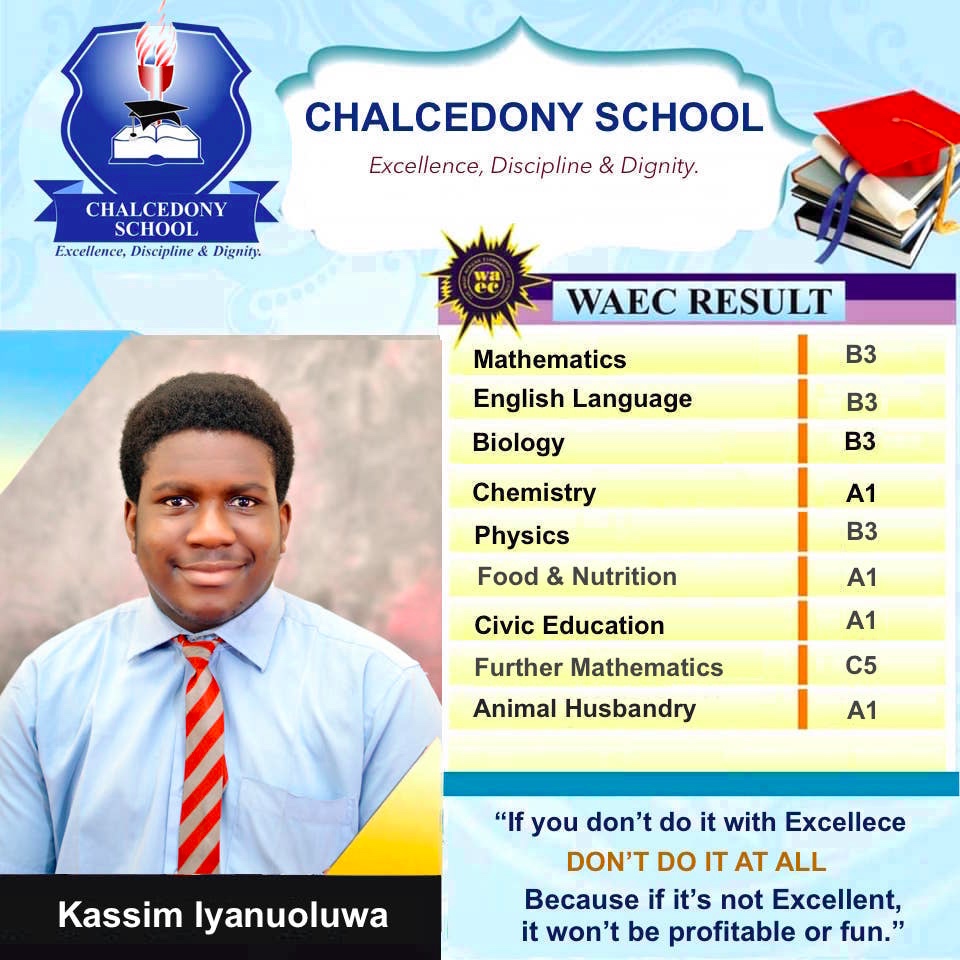 17 Nov

Student: WAEC Result

Our School boasts of academic excellence and great result from our students.

Once again, we say a big Congratulations to our WAEC students for the year 2020.

Your patience, diligence and hardwork has finally paid off.

You all have made us proud.
We take pride in your Excellent performance.